March 8, 2021

Painting in Series, and Why My Trees Leave
By C. J. Lori

On a trip to France in 2005, I was inspired by the agricultural landscape and sky to paint "When the Trees Leave". I was thinking about the threat we have become to our natural environment and remembering Rene Magritte's floating men in bowler hats. I had always anthropomorphized elements of landscape in my work (blades of grass as fingers, rolling hills as curves of naked flesh), so it seemed a logical step to transform Magritte's businessmen into trees.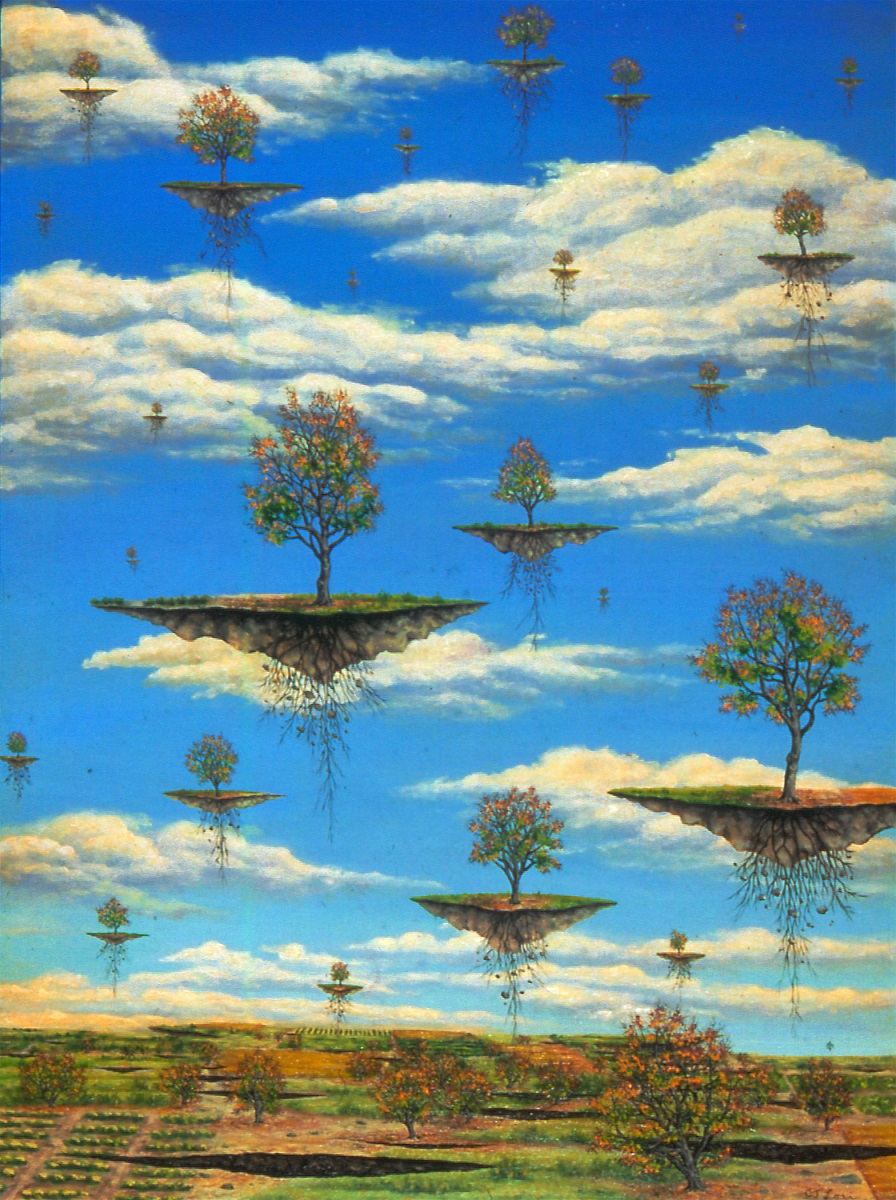 "When the Trees Leave", oil on wood, 24 x 18", ©2005


At times, history became a spark for the series. When Harlech Castle in northern Wales was built in 1289, the Irish Sea came right to its edge. Today, however, the sea has retreated and the castle is surrounded by farmlands and a small town. The castle was the last fortress to surrender under grueling sieges in both the War of the Roses in 1466 and the English Civil War in 1647. I was moved to learn that the song "Men of Harlech" was sung by the Chief of Security for Morgan Stanley's World Trade Center office to keep employee spirits up while they evacuated during the September 11 attacks. After helping save more than 2,700 employees he returned to evacuate others until the towers collapsed on him.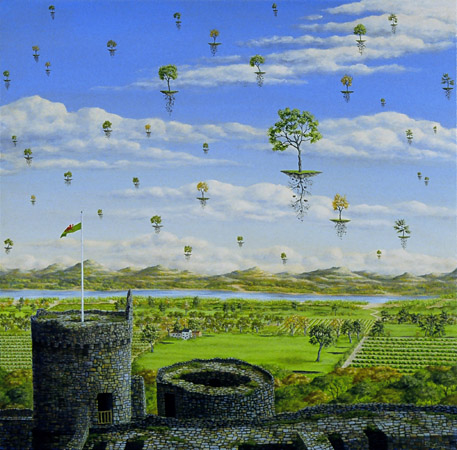 "Harlech Rising", oil on canvas, 30 x 30 x 2", ©2008


When I began this series I never expected to paint more than fifty versions over the years since. Usually I would paint about five pieces in any series of work. But different seasons, different places I travel and my own neighborhood bordering Boston keep offering me new ideas, like this view out my window: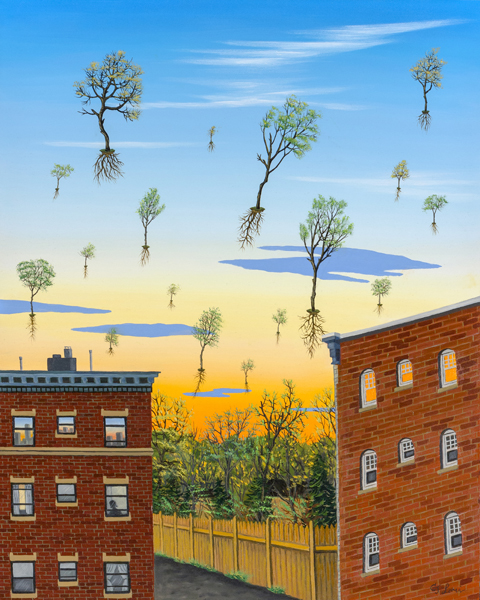 "Leaving the Park" oil on cradled panel, 20 x 16", ©2017


Sometimes they just come from my imagination, like this painting in The Future is Many Colors: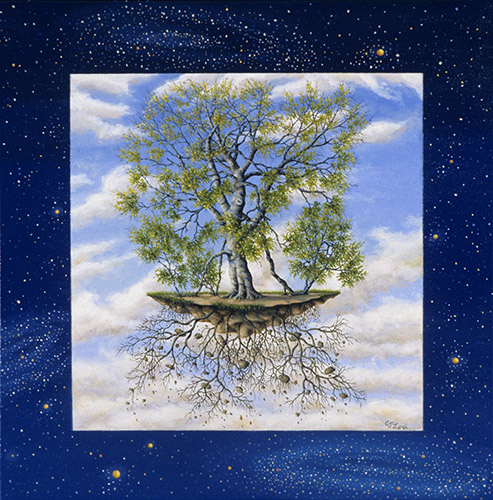 "Endeavor", oil on canvas, 24 x 24 x 2", ©2010


After the 2016 U. S. election, viewers' reactions changed. Rather than expressing feelings of loss or sorrow, they began to show a yearning to join the trees in leaving. That new reaction continues to this day. At one art reception, I heard a viewer make the comment that became the title of this painting that is also in the show: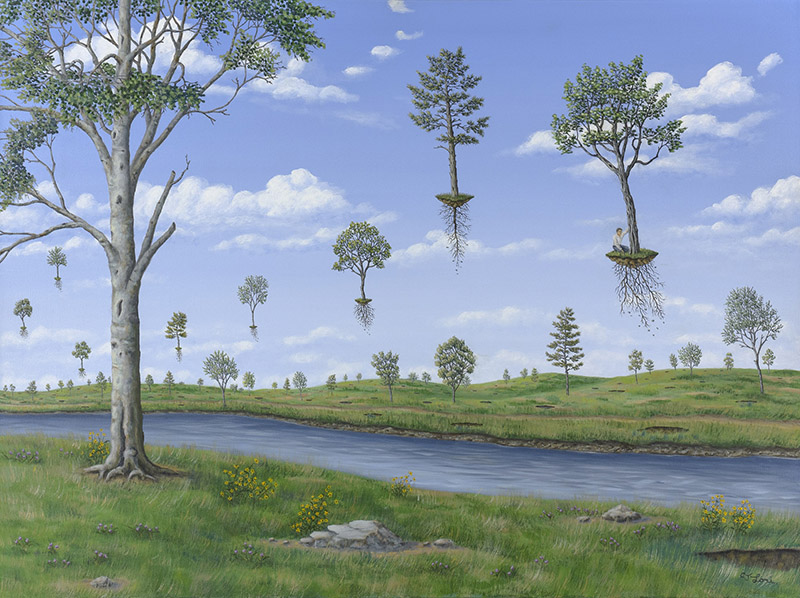 "Take Me With You", oil on canvas, 30 x 40", ©2018


Cape Cod had always been a favorite subject matter, and I found the trees left there too.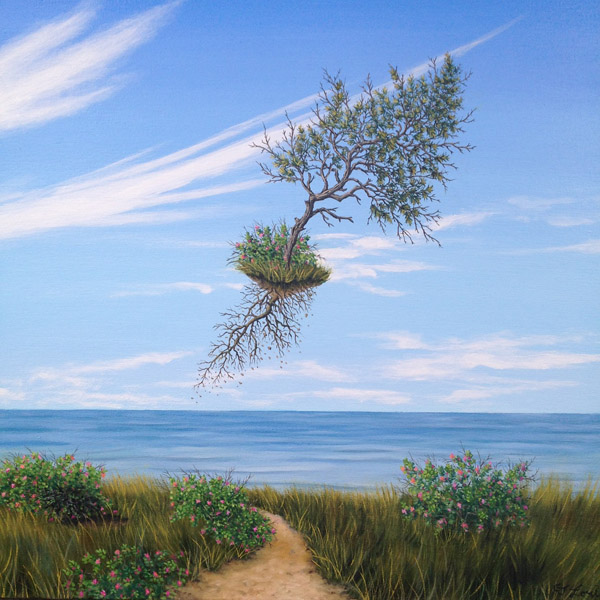 "Leaving the Tide", oil on canvas, 24 x 24", ©2020


When the pandemic hit, I continued the series, but with a different twist. Rather than one tree or lots of trees leaving, big chunks of land were leaving, like this piece with a solitary house reflecting our isolation: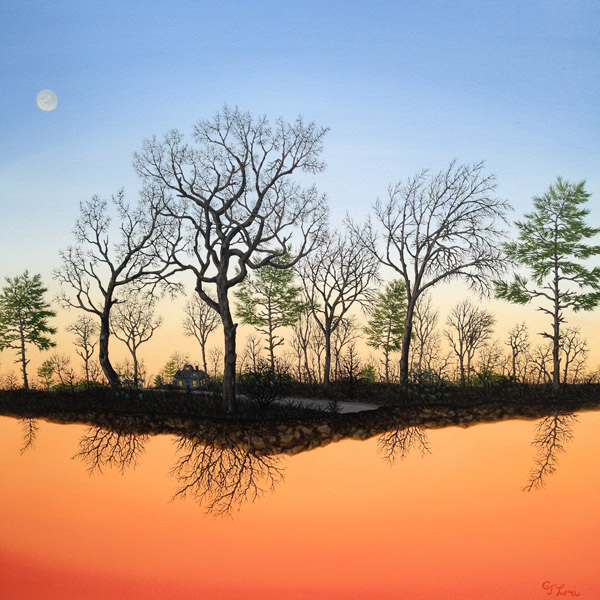 "Twilight Flight", oil on canvas, 30 x 30", ©2020


Painting this series has been a journey of exploration, contemplation, then expression. I have found it deeply gratifying to keep it fresh and evolving with ever expanding meaning.